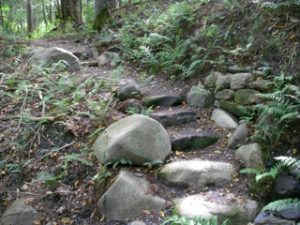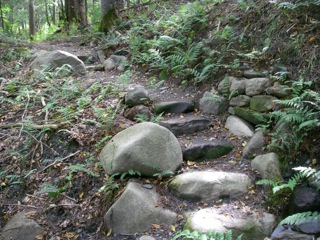 Teaming Up to Make Local Trails Better
The Cross Vermont Trail is a project to build a multi-use, four season path across the width of Vermont. The trail is found in the scenic river valleys following the Winooski River and the Wells River.
The trail is connecting together communities, their schools, and the natural areas between. The Cross Vermont Trail Association (CVTA) is an incorporated, private non-profit, member based and volunteer driven. Everyone is welcome to join.
CVTA was created when people saw these needs:
Some local towns and landowners are building shorter trails, but they lack connection to each other. CVTA is answering the need for a statewide organization to support the connection of existing trails into a complete network.
Some local towns and landowners are interested in having trails in their area, but lack the resources for construction on their own. CVTA answers the need for a non-profit organization that can raise funds and recruit volunteer efforts to help build new trails from scratch.
And in the meantime, CVTA answers the need for getting people past "the bike route ends here" signs. CVTA is creating, installing, and maintaining signs and maps. These are intended to guide trail users and travelers on the best roads that string together existing pieces of path to put together longer trips.
The trail is a work in progress! Bit by bit – CVTA is working with willing landowners who want to sell or donate property to make the trail corridor, and then leading actual trail building with volunteers, youth groups, and (where needed) skilled contractors. CVTA is currently seeking donations that will be used to help complete construction of a new bridge across the Winooski River to be located in East Montpelier. Visit CVTA's website to learn more about its keystone project and how to lend your support.
CVTA is also coordinating with and supporting (and applauding!) the ongoing trail building efforts being done by many other trail groups, municipalities, and state agencies.
Cross Vermont Trail signs are installed and posted along the length of the statewide route. Maps and guidebook are posted online at CVTA's website. Have you been out along the route lately? Tell CVTA how things look to you.
---
Old Text: Cross Vermont Trail Association (CVTA) and Green Mountain United Way (GMUW) are teaming up to get more people out on local trails. CVTA has recently received a grant from GMUW to help pay for a series of trail maintenance skills workshops and volunteer work parties. Any one interested in having better trails for walking or biking near their home, work or school is invited to attend.
"We're excited to support the Cross Vermont Trail Association to build more easy to use paths," said Nancy Zorn, Executive Director of Green Mountain United Way. "In Vermont, six out of ten people are considered overweight or obese with the solution often being as simple as having a safe, nearby pleasant area to take a daily walk."
Any one can do it. It feels good to be outside in a beautiful spot, working together with other people to make something better. In a few hours on a Saturday morning you can make a real difference you can see. A calendar of community work parties is posted on CVTA's web site www.crossvermont.org. Group leaders or school teachers can also contact CVTA directly to set up a date for their own project, phone 802-498-0079 or email greg@crossvermont.org.
Green Mountain United Way has worked for many years to support the efforts of community organizations to help families achieve financial stability, improve early education of local children, and increase access to healthy food and physical activity choices. More volunteer opportunities are listed at GMUW's website www.gmunitedway.org or by calling 802-229-9532.